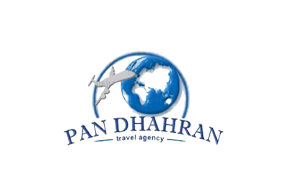 Pan Dhahran Travel Agency

Pan Dhahran Travel Agency specializes in Corporate Travel and sight-seeing tours. Our team brings to ground the best possible fares from the Airlines, Hotels and sight-seeing package Associates. We also assist the group with travel insurance and car-rentals in various destinations.
We sit with the Travel Coordinators and help them finalize the package discussing on the possibilities of various Airlines, Hotel availabilities fitting to the Budgets, Tour Packages and assist them getting the best rates and services all through. Our services also include the Visa procedures. We support the Clients with the information on Airports, Currency conversions and offer them the destinations guide.