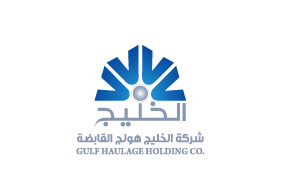 GH Vision and Mission

VISION
"To be a partner of choice to our esteemed Clients providing them with innovative business ideas and services".
MISSION STATEMENT
"Gulf Haulage Holding Company's mission is to assist in developing a stronger Saudi Arabian Infrastructure by providing both its Clients and Customers, with the highest possible quality of products and services, in-depth Market Knowledge and expertise".
WE ARE DEDICATED TO
The Management of GHHC (Gulf Haulage Holding Company) in its efforts to be the partner of choice, is dedicated to providing quality Products and Services. To achieve this, the Company is:-
Dedicated to achievement of satisfaction for its partners by understanding their Businesses and Service requirements, and providing them with quality services.
Dedicated to recruit and develop our employees to appropriate levels, also equipping them with necessary tools and skills to enable them to carry out tasks more effectively.
Dedicated to maximize the owners' value by pursuing profitable ventures with reputed Companies from across the Globe.
Dedicated to contribute to the well-being of the Saudi Community by providing them with quality training using state-of-the-art technology.